What do we do? Print T-shirts. Print hoodies. Etch leather for hats. Print on tumblers. Make stickers. Fulfill orders for some of the largest companies in the world (eh-hem...Discovery Channel, Walmart, M22, Gameday, Shark Week...just to brag a little.)
YES! So many benefits! Besides the regular expected ones, we offer
free lunch daily
cross-training programs and certifications
deep discounts on apparel
snacks, sodas, and parties and so much more
We offer four - ten-hour shifts per week on a rotating yet set schedule. You'll enjoy three days off every week!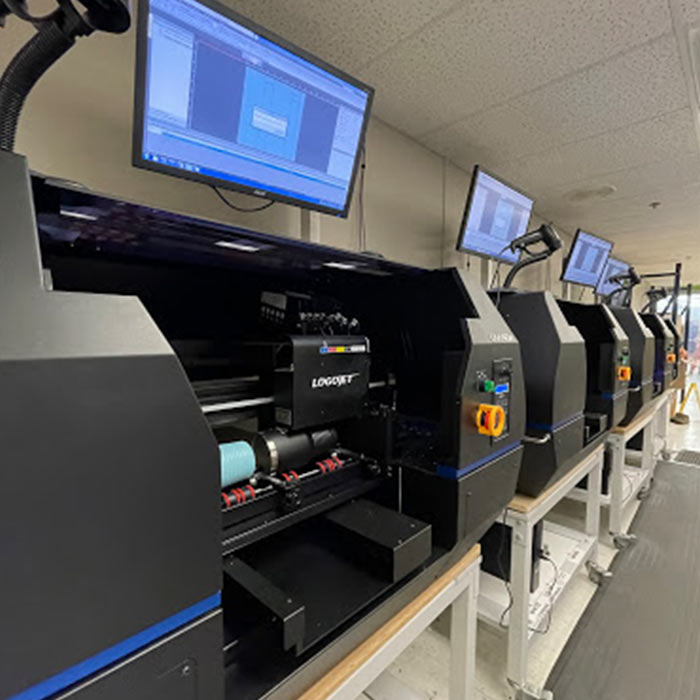 UV printing? Sound exciting? IT IS! One of our newer technologies, and this department is growing like crazy! Don't let the tech scare you though, our training is very easy to catch on to! No experience is necessary, we will train the right person!
---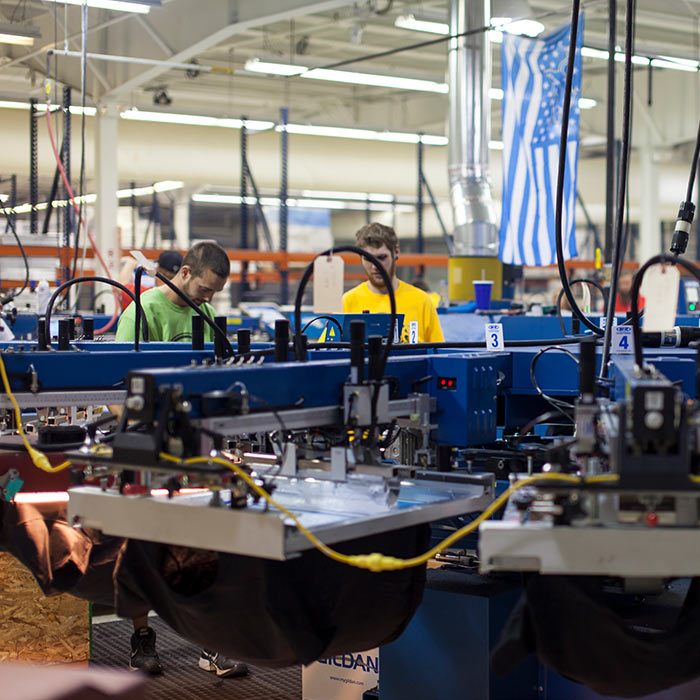 Our screenprint department is growing! Many positions are available and no experience is necessary, but is considered helpful. We will train the right person!
---